Willkommen | Welcome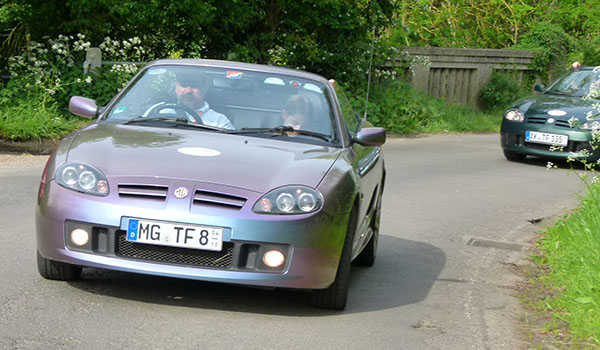 Hallo und willkommen auf der Seite mgf-tours.de von Michael, in der MGF/TF Szene bekannt als "Mykel". 2012 habe ich das erste Mal eine internationale Wochenendtour bei uns am schönen Niederrhein veranstaltet, und das hat so viel Spaß gemacht, dass weitere folgen mussten. Auf dieser Website gibt es Bildergalerien und Beschreibungen dazu, und natürlich auch die Möglichkeit, sich anzumelden.
Hi and welcome on mgf-tours.de by Michael, known to fellow MGF/TF enthusiasts as "Mykel". In 2012 I organised the first week-end tour in our Niederrhein (lower Rhine) area and it was so much fun that more were to follow. On this web site there are tour descriptions and picture galleries, also you will find a registration page.