5. Niederrhein-Tour 2016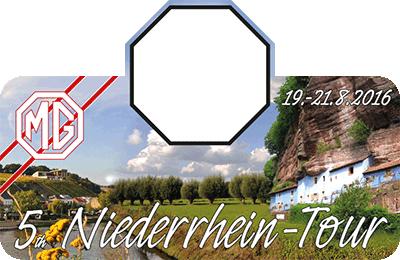 Nun gab es die Niederrhein-Tour schon zum fünften Mal, ein kleines Jubiläum also. Da machen wir doch etwas Besonderes, dachte ich mir, und diesmal verbanden wir den Nieder-Rhein (frz. Département Bas-Rhin auf deutsch) mit dem Niederrhein in Deutschland. Daher trafen wir uns am Freitag, den 19. August 2016 in Straßburg. Die "frühen Vögel" machten dann nachmittags einen Stadtrundgang, bei dem es einiges zu sehen gab. Abends kehrten wir zu einem leckeren, typisch Elsässischen Abendessen ein.
Am Samstag ging's dann auf die Strecke, mit einer Übernachtung unterwegs in Larochette (Luxemburg) fahren wir wieder in Richtung meines Zuhauses.
In 2016, the Niederrhein Tour was held for the fifth time, thus being a small jubilee. So let's do something special, I thought, and this time we connected the Lower Rhine (the French département du Bas Rhin in English) with the German region Niederrhein (which also translates as Lower Rhine). Therefore, we met in Strasbourg on Friday, the 19th August. The "early birds" went for a walk through the city in the afternoon with lots of things to see. A typical Alsatian dinner rounded off the evening.
On Saturday we got on the road, with one overnight stop in Larochette (Luxembourg) we drove towards my home area again.